10 Best Gifts for Big Bang Theory Fans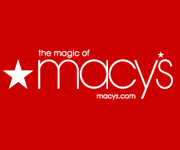 10 Best Gifts for Big Bang Theory Fans
20" x 14.5" (50.8cm x 36.8cm), High Quality Paper, 80.0 lb. House Silk Cover
As seen in Sheldon and Leonard's kitchen.
Reproduction of an 1930's ad for a Flemish brewery in Oudenaard
Depicts a pint glass-headed, thirsty Barrel Bot from the future, loving his frothy brew, reads "Audenaerde Petre Devos"
A must have for all Big Bang Theory and beer fans; No geek-chic room would be complete without this Sheldon Cooper-approved poster
The Rubick Cube as seen on Sheldon and Leonard's Apartment is made of water resistant neoprene. Machine washable measuring 4.5″ W x 4.75″ H. Hand cut and stitched! ( Tissue box not included) The Roommate Agreement as written by Sheldon Cooper is 11″ x 8.5″ (approx 28 x 22 cm) in dimension, thick paper stock. 7 pages of clauses, riders, appendices, plus 7 pages for your own additions! Seasons and episodes are identified for each clause. Both products are made in the U.S.A. This bundle makes a great gift for your roommate or for any Big Bang Theory Fan!
Star Trek – Big Bang Theory Mash Up – Rock Paper Scissors Lizard Spock Adult T-Shirt Tee is for the ultimate Big Bang Theory and Star Trek Fan. "Scissors cuts paper, paper covers rock, rock crushes lizard, lizard poisons Spock, Spock smashes scissors, scissors decapitate lizard, lizard eats paper, paper disproves Spock, Spock vaporizes rock, and rock crushes scissors."
Measures 36" x 24" (91cm x 61 cm), 80lb high quality paper stock with satin cover, glossy finish;Prominently displayed in Sheldon and Leonard's living room;Depicts Captain Future – Wizard of Science from the first comic book publication in 1940;A must have for all Big Bang Theory fans and geeks alike!;No geek-chic room would be complete without this Sheldon Cooper-approved poster
One particular artist that seems to pop up around Sheldon and Leonard's apartment is Eric Joyner. You can see his well known art piece that people often describe as the "Robot Line-up" – even though it's actually called "Caught Again". Either way, LOVE IT.
The official SMART shower curtain featured on the hit show The Big Bang Theory!
SMART Shower Curtains are featured in Style at Home magazine!
Transform your bathroom from boring to fun!
Made from environmental friendly EVA Vinyl
Approx. 71″ x 71″
This versatile and affordable poster delivers sharp, clean images and a high degree of color accuracy. Your poster is printed with an offset lithography press with a coating to protect the inks.
Fold your clothes like Sheldon from the Big Bang Theory! This is THE Original FlipFold- The Ultimate Folding Tool. Use FlipFold to help you fold your laundry quickly & efficiently! FlipFold gives you a uniform fold presentation every time! FlipFold is a U.S. Patented product, made in the U.S.A.
The Official Original 1994 Star Trek Tri-Dimensional Chess Set!
A Franklin Mint Exclusive!
24kt Gold and Sterling Silver Plated Chess Pieces!
Includes Certificate of Authenticity, Custom Tri-Dimensional Chess Rules and Strategy Booklet, Photo of Captain Kirk and Mr. Spock Playing Tri-Dimensional Chess and Custom Foam Packaging to Preserve this Beautiful Work of Art!
Crafted of Three Larger 4.25 inch Playing Boards plus Four Smaller 2.13 inch "Moveable Attack Boards"!
Modeled on the actual prop used in Star Trek: The Next Generation
Painted foam
Measures almost 4 feet long
---
Also published on Medium.
---