10 Best Gifts for People That Love Board Games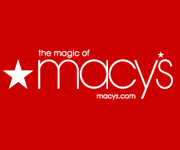 10 Best Gifts for People That Love Board Games
This luxurious bookshelf edition was inspired by the vintage graphics of the 1949 game. Elegant storage combined with premium game components create a classic to be enjoyed by crime solvers for you years to come. Fabric-wrapped book with integrated storage, vintage game board, wood Movers with die cast bases, die cast weapons, 6 pencils, vintage cards, envelope and pad of detective notes ivory-colored die, and instructions.
Classic electronic version of Battleship is the perfect Holiday gift for boys
Hasbro's Electronic Battleship will get your adrenaline rushing as you race to sink all five of your enemy's ships before she can sink yours
Task Force One, armed. Man your battle stations! commands the game-board admiral
You can even play solo, challenging the talking game board on three different skill levels
It's the ultimate sea duel game
Sirens wailing and lights flashing as you match wits with your opponent in four different games
Solid wood cabinet with mahogany finish and built-in lazy susan
Deluxe foil-stamped Scrabble gameboard with raised grid to hold the tiles in place when turning the cabinet
Built-in storage compartments to store all of the premium game components
NEW Easy to Read Mahogany finish Scrabble Tiles and matching Tile Racks
Embroidered fabric Scrabble tile pouch with drawstring, hard cover foil-stamped scorebook with pencil, sand timer with gold-toned end caps, and playing rules
Beautiful black wood cabinet with burled veneer panels and die cast metal drawer pull and feet
Faux leather Monopoly game path, recessed faux leather rolling area, with gold foil stamping
Elegant drawer with built-in storage components
18K Gold plated die cast metal Monopoly tokens, 18K Gold die cast metal hotels, and Sterling silver plated die cast metal houses
Certificate of Authenticity
Fire-breathing beasts battle for supremacy above the charred remains of dragon warriors that perished in this never-ending battle.
13 5/8″ x 13 5/8″ x 4 7/8″ high; tallest piece is 2¾" high; smallest piece is 2 1/8″ high.
Item weight: 14.4 lbs.
Polyresin and glass.
Perched atop four corners of the kingdom, these winged monsters will not rest until they strategically best their opponent. A thrilling and visually stunning way to enjoy a rousing game of chess.
This beautiful Chinese Checkers board is great for 2 to 6 players, ages 5 and up. The pure walnut board with intricate dueling dragon engraving is perfect for display on your coffee table when not in use. Features a full set of 60 glass marbles with high-quality muslin carrying pouch, plus 2 extra marbles of each color in case of lost pieces (72 marbles total). The finished board is sanded, stained, then coated with a durable, nontoxic finish.
Crooked Mill, based in Phoenix, AZ, was tired of Chinese Checkers boards that were bland or too small to use. They found that many boards had tight spaces in between marbles, shallow holes that caused players to knock marbles out of their spots, or used cheap, light plastic marbles. They set out to create an artistic, well-crafted, large playing board and believe they have accomplished exactly that with this project.
Mexican Train Dominoes from Front Porch Classics is a popular game sometimes known as "Trains"
Players work to dispense all the dominoes in their hand by playing them onto one or more "trains" emanating from a central hub
Suitable for 2 – 8 players ages 8 and up, Mexican Train Dominoes makes a wonderful gift
Felt-lined wood box with sliding top stores a set of double-12 color-dot dominoes, 8 cast metal trains, and solid wood train station and score pad
Front Porch Classics offers "unplugged family entertainment" that brings people together through play
Seven armies destined for battle: claim your right to the iron throne with one of seven noble house armies. Each army is composed of 45 finely crafted game pieces (315 game pieces total) represented by two different sculpted designs (1 unit army and 3 unit army) and one sculpted seat of power (castle).
Two custom designed game boards displaying the known world: partake in the war of five kings in the lands of westeros with the 3-5-player game featuring houses martell, stark, baratheon, lannister, and tyrell; contest the rule of the ghiscari slavers in the realms of essos in a 2-player game featuring houses targaryen and ghiscari; or combine the two maps to fight the war to end all wars in a 7-player game featuring all seven houses.
Seven exclusive player boards fit for the finest commanders: track your progress on one of seven personalized player boards customized for each house and never before included in a game of risk.
Twenty-eight specialized character cards featuring extraordinary abilities: utilize the skills of four of the most powerful members of your house (28 character cards total; four per house) to dominate battles and defend against attacks.
Stunning game packaging & components: proudly display the customized game box featuring silver-foil stamps of the house sigils and then organize your armies in specialized army storage containers within the game box.
Elegant, silver foil and black raised gameboard with decorative wood frame
Wood army tokens with silver metallic illustrations
40 red army tokens, 40 blue army tokens
Original STRATEGO gameplay
Exceptional quality and craftsmanship. Handmade and hand carved from natural fine quality olive wood. No two olive wood backgammon game sets are identical due to the natural color and grain of wood.
This backgammon set includes: backgammon Board, 30 Olive wood checker pieces and 2 playing dice.
Comes with a free fabric gift bag. Ships from Greece.
Dimensions – When CLOSED: Length 48cm, Width 30cm, Height 7cm (18.9×11.8×2.8″). When OPEN: Length 48cm, Width 60cm, Height 3.5cm (18.9×23.6×1.4″). Total weight 2.6kg (5.7lbs).
WORLDWIDE SHIPPING with Tracking Number. STANDARD SHIPPING delivery days approx.: North & South America 5-10 days, Europe 4-6 days, Asia & Oceania 6-12 days. EXPEDITED SHIPPING delivery days: 1-5 days (depending on the country).
---
Also published on Medium.
---