10 Classic Toys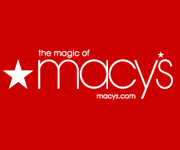 10 Classic Toys
It's the family favorite Operation game with fun Try Me packaging and truly classic funny ailments! Cavity Sam is feeling a bit under the weather, and kids will love to "operate" and make him better. Use the tweezers to take out all of Cavity Sam's 12 funny ailment parts that parents might remember — such as a wishbone, Charlie horse, and Adam's apple. Players choose a doctor card and "operate" to remove that ailment from Sam, and collect the money if they can avoid the buzz. The player with the most money wins! Hasbro Gaming and all related terms are trademarks of Hasbro.
Classic Mr. Potato Head with 13 interchangable parts! Mix up the fun with 1 pair of eyes, 1 pair of glasses, 1 hat, 2 ears, 1 potato body, 2 arms, 1 pair of legs, 1 mouth with teeth, 1 nose, 1 mustache, and 1 tongue. Store parts in the Tater Tush!
One of the world's number 1 brain-teasing puzzler is still going strong with billions of puzzling combinations, but only one solution! Scramble the colored squares on this addictive and multi-dimensional cube. Then twist, turn, and rotate to match up the colors again on all 9 sides! Can you master the mysteries of the Rubik's Cube? Can you improve your time once you solve it? Pit yourself against the ultimate brain teaser!
Simon, the classic 1970's handheld memory game, is back in its original form. Ever-increasing sequences of the flashing 4 lights are accompanied with the electronic harmonic tones. Batteries and instruction manual included.
Yahtzee has been one of the most popular dice games in the United States since its introduction in the 1950s. Today, over 50 million games are sold each year. The game was invented by an anonymous Canadian couple, who called it 'The Yacht Game' because they played it on their yacht with their friends. The best 'hand' in a game of Yahtzee is a five of a kind. The game is played with five dice, and if you get five dice all with the same number, then you've scored a 'Yahtzee'. The name of the game is also the name of the best hand. The odds of rolling a Yahtzee on your first roll are 1295 to 1, so you won't see that happen too often–at least not on a single roll.
A classic, high quality set of 10 jacks in vintage, retro theme. Enjoyable and fun! The game includes 2 red bouncy balls, 5 silver toned jacks, 5 gold toned jacks and a full set of instructions. The jacks are sturdy and the gold and silver coloring are an enjoyable feature that helps to set this lovely set of jacks apart from the rest. The vintage packaging closes snugly and can be used to store and carry the game about. Adults and children alike will enjoy this classic, portable game also known as onesies, knucklebones, jackstones, jackrocks and fivestones.
Recreate the unforgettable wild, wild west with your children and grandchildren with LINCOLN LOGS Oak Creek Lodge.
This building set includes real maple wood logs and a plastic door, windows, and roof eaves and slates. Each package also comes with a horse and cowboy. LINCOLN LOGS offers endless entertainment for children, including toddlers as young as three years old. The wooden logs are easy to hold and stack, making this building set an ideal toy for toddlers. Kids can simply connect the logs together using the indentations in the wood. Using the easy-to-follow instruction sheet, your little builders can create three lodges and two stables. This educational construction toy provides endless entertainment and learning experiences. LINCOLN LOGS introduces STEAM (science, technology, engineering, arts, and math) subjects to children, while strengthening their hand-eye coordination, problem-solving skills, and spatial awareness.
View-Master has a fresh new look and now offers even more 3D fun with larger and brighter images!   See amazing images come to life through awesome, eye-popping 3D!  Includes one Viewer and two Discovery Kids reels. All reels are compatible with current and older model View-Master Viewers.
The Magic 8 Ball has all the answers to all of your most pressing questions! Featured in cool, retro-style, fans of all ages will be reminded of when this novelty toy was first introduced, proving again that there's plenty of fortune-telling fun to be had! Start by "asking the ball" a "yes" or "no" question then turn it over to see your answer magically appear inside the window. Answers range from positive ("It is certain") to negative ("Don't count on it") to neutral ("Ask again later"). If you seek advice…then this toy is for you! Includes 1 Magic 8 Ball novelty toy. Colors and decorations may vary.
For the beginning player, the Yomega Brain takes the frustration out of learning the basics. Easy to throw and play, the Brain knows when to come back automatically! Yomega's auto return (clutch) system is the key to a beginning player's success. With a flick of the wrist, this brainy yoyo knows when to spin or 'sleep' at the end of the string. As important, at the end of the sleep cycle, the Brain knows when to wake up! When the spin cycle slows down, the the clutch engages and the yoyo comes back to the player's hand automatically. Achievement and success are within the player's grasp! With the technology of the Brain, mastering all the classic tricks is easier than ever.
---
Also published on Medium.
---