10 Excellent "Become An Expert" Books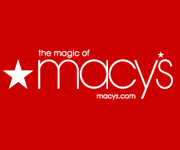 10 Excellent "Become An Expert" Books
Poker math is a vitally important aspect to No Limit Holdem poker, but it's often overlooked or simply not used because many poker players fear it is too difficult to learn. I'm here to tell you it is not. In fact, fundamental poker math is very easy to learn. More importantly, it can yield you a lot more profits at the poker table. Without using simple math at the poker table, you are simply playing a guessing game.
Learn from the Legends is a modern classic. Mihail Marin examines and explains the ideas of the legends who shaped modern chess. ChessCafe chose it as their Book of the Year and IM Jeremy Silman went even further when he wrote: "I can't recall having seen a better book in the last two decades." Ten years after the original publication, Quality Chess is proud to offer a revised hardback edition with a new chapter on the latest chess legend, Magnus Carlsen.
A Field Guide to Whisky is a one-stop guide for all the information a whisky enthusiast needs. With the whisky market booming all over the world, now is a perfect time for a comprehensive guide to this popular brown spirit. What are the basic ingredients in all whiskies? How does it get its flavor? Which big-name brands truly deserve their reputation? What are the current whisky trends around the world? And who was Jack Daniel, anyway? This abundance of information is distilled(!) into 324 short entries covering basic whisky literacy, production methods, consumption tips, trends, trivia, geographical maps and lists of distilleries, whisky trails, bars, hotels, and festivals by an industry insider. Boasting 230 color photographs and a beautiful package to boot, A Field Guide to Whisky will make a whisky expert out of anyone.
It's a great time to be a beer drinker, but also the most confusing, thanks to the dizzying array of available draft beers. Expert Joshua M. Bernstein comes to the rescue with The Complete Beer Course, demystifying brews and breaking down the elements that make beer's flavor spin into distinctively different and delicious directions. Structured around a series of easy-to-follow classes, his course hops from lagers and pilsners to hazy wheat beers, Belgian-style abbey and Trappist ales, aromatic pale ales and bitter IPAs, roasty stouts, barrel-aged brews, belly-warming barley wines, and mouth-puckering sour ales. There is even a class on international beer styles and another on pairing beer with food and starting your own beer cellar. Through suggested, targeted tastings, you'll learn when to drink down-and when to dump those beers down a drain.
Your Definitive Guide to the Rich, Exciting World of Wine! Are you fascinated by the many kinds of wines you can choose from? Is the rich variety of wines overwhelming? Do you need help choosing the perfect wines – at the right prices? Wine: Everything You Need to Know About Wine from Beginner to Expert provides A Brief History of Wine, explains Wine Geography, and teaches you How to Recognize A Good Wine. You'll learn about aroma and balance, what to look for on wine labels, and how to find the best prices! When you Download This Book, you'll learn all about many Well Known White Grape Varieties: • Chardonnay • Riesling • Sauvignon Blanc • Pinot Gris/ Pinot Grigio • Gewurztraminer • Muscat/Moscato/Muscatel • Verdejo • Semillon Wine: Everything You Need to Know About Wine from Beginner to Expert also explains these Well Known Red Grape Varieties: • Cabernet Sauvignon • Merlot • Syrah/Shiraz • Tempranillo • Pinot Noir • Zinfandel • Sangiovese • Grenache/Garnacha You'll also learn what you really need to know about appellations such as Vins de France/Table wines and Vin de Pays/IGP. Wine: Everything You Need to Know to Master the Wine Game also has chapters on sparkling wines like champagne and fortified wines like sherry, port, and marsala. No more fooling around, you are on your steps to becoming a wine connoisseur Download now do not Wait – Become a Wine Master
In this valuable guide, survivalist Dave Canterbury goes beyond bushcraft basics to teach you how to survive in the backcountry with little or no equipment. Using the foundation you learned in Bushcraft 101, Canterbury shows you how to completely immerse yourself in the wilderness with advanced bushcraft and woodcraft techniques. He covers crucial survival skills like tracking to help you get even closer to wildlife, crafting medicines from plants, and navigating without the use of a map or compass. He also offers ways to improvise and save money on bushcraft essentials like fire-starting tools and packs. With Canterbury's expert advice and guidance, you will learn how to forgo your equipment, make use of your surroundings, and truly enjoy the wilderness.
Scores of methods — previously known only to card experts — include passes, palming, false shuffles, false cuts, changes, crimps, jogs, reverses, rear palms and more. Altogether, 341 sleights and tricks. 318 illustrations show exact position of fingers and hands.
In The Skills, Monica Galetti offers both amateur chefs and professionals basic cooking skills for cooking over 100 fabulous recipes.Building on her Masterchef: The Professionals reputation as the expert in the kitchen, Monica takes the reader through a series of essential techniques including: jointing a chicken, preparing a rack of lamb, filleting fish, making basics such as sauces, mayonnaise, pasta, meringues, caramel and souffles, and making breads and pastries.Once you've mastered Monica's foolproof methods you can cook her fabulous recipes such as Braised artichoke with bacon and gin, Tartare of salmon, Roast lamb with peppers and olives, Salt caramel chocolate ganache and Apricot sabayon.With step-by-step photographs throughout, The Skills will give you all the secrets of success in the kitchen.
More and more football fans are watching the NFL each week, but many of them don't know exactly what they should be watching. What does the offense's formation tell you about the play that's about to be run? When a quarterback throws a pass toward the sideline and the wide receiver cuts inside, which player is to blame? Why does a defensive end look like a Hall of Famer one week and a candidate for the practice squad the next? These questions and more are addressed in Take Your Eye Off the Ball 2.0, a book that takes readers deep inside the perpetual chess match between offense and defense. This book provides clear and simple explanations to the intricacies and nuances that affect the outcomes of every NFL game. This updated edition contains recent innovations from the 2015 NFL season.
Costume designer Alison Freer's styling kit is a magical bag of tricks, built to solve every single wardrobe malfunction on earth. TV and film productions wait for nothing, so her solutions have to work fast. In How to Get Dressed, Alison distills her secrets into a fun, comprehensive style guide focused on rethinking your wardrobe like a fashion expert and making what's in your closet work for you. She provides real-world advice about everything style-related, including:
• Making every garment you own fit better
• Mastering closet organization
• The undergarments you actually need
• The scoop on tailors and which alterations are worth it
• Shopping thrift and vintage like a rockstar
Instead of repeating boring style "rules," Alison breaks the rules and gets real about everything from bras to how to deal with inevitable fashion disasters. Including helpful information such as how to skip ironing and the dry cleaners, remove every stain under the sun, and help clueless men get their sartorial acts together, How to Get Dressed has hundreds of insider tips from Alison's arsenal of tools and expertise.
---
Also published on Medium.
---