10 Gourmet Pantry Gifts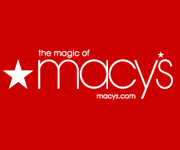 10 Gourmet Pantry Gifts
Have a fridge? Then you have a spice rack! Clever kit includes 24 common certified organic herbs and spices in magnetic hexagon jars. Best quality spices, guaranteed. Organize your kitchen, save space and improve your cooking with gourmet fresh spices. Decorative kitchen art, this attractive set will be the conversation piece in your home. See description below for list of included spices.
Durable glass bottles are airtight and will last longer than metal tins. Small jars measure 1.75 x 2 inches (just under 1/4 cup volume); larger 4oz size hold 1/2 cup. Internal food-safe stainless steel barrier between magnets and spices. Your choice of silver, gold or black lids, all labeled with names. Included: optional clear silver label stickers for bottoms. No sifter caps.
Strong magnets keep jars from sliding; they stick to the swinging refrigerator door! Add a wall plate and display containers on backsplash, mount above stove or over counter, attach to side of cupboard, under shelves or even inside cabinets or drawers. Hanging spice racks are a great space saver for compact kitchens and small apartments.
With spices in sight, you use them more often! Unique wedding, housewarming or graduation gift idea. Perfect for the foodie, chef or cook. Best selling present for tiny homes, RVs and houseboats. Reusable bottles are eco-friendly.
Gneiss Spice magnetic jars are created in our Maine studio from materials sourced in the USA and abroad. Our specialty is creating custom kits personalized to your pantry from our collection of over 150+ seasonings. Need a different quantity? Contact us for more details or to add extra empty jars to your pack.
This set includes:
Allspice, basil, cayenne, chili (flakes), cinnamon, cloves, coriander (seed), cumin (seed), curry, dill, fennel (seed), garlic, ginger, mustard (seeds), onion, oregano, paprika, parsley, pepper, rosemary, sage, sea salt, turmeric, thyme.
Set of 6 Gourmet Hawaiian Sea Salts
Kiawe Garlic Smoked, Guava Lime Smoked, Red Fine, Red Coarse, White Coarse and Black Lava
Great for Salt Rimming Margaritas, Rubs, Marinades or Seasoning anything and everything
Makes a great gift or addition to any kitchen or pantry
Made with Aloha in small batches
The Limited Edition Artisan Classic Salt Sampler collection is a delicious way to introduce an assortment of all natural sea salt to any meal. A collection that includes our top selling varieties of Artisan salt, the Classic set offers a perfect variety in flavor, color, and texture of all natural sea salt. An ideal gift for anyone who wants to explore how gourmet sea salt can enrich and enliven meal preparations. This set comes complete with five different salts (approximately .3 to .8 ounces each) in our mini glass jars with hand-milled cork tops, 3 stainless salt spoons, and 3 salt serving bowls for sampling & display. The Artisan Classic Salt Sampler contains: Himalayan Pink salt is harvested from ancient sea salt deposits deep in the Himalayan Mountains. It is recognized for the beautiful pink color and high mineral content. (.8 ounces/24 grams) Fleur de Sel de Guérande from France is known as "the caviar of salts," and is acclaimed by many chefs as the best of all sea salts. The delicate flavor and moist texture make this the ideal finishing salt. (.6 ounces/18 grams) Alaea Hawaiian sea salt is the traditional salt used in Hawaii to season and preserve. It contains purified Alae clay which is high in minerals and gives the salt a mild taste. (.7 ounces/22 grams) Cyprus Flake salt is a unique Mediterranean pyramid-shaped crystal. This is a new favorite among chefs and weekend gourmets alike! (.3 ounces/11 grams) Murray River Flake salt is an apricot-colored flaky salt from Australia. The colorful crystals melt quickly and have a wonderfully mild taste. (.3 ounces/11 grams)
7 of our favorite flavors in small sample bottles (60mL). A GREAT GIFT FOR THE HOLIDAYS! Flavors can include: Italian Herb Infused Olive Oil, Sun Dried Tomato Parmesan & Garlic Infused Olive Oil, Roasted Garlic Infused Olive Oil, Traditional Style Balsamic Vinegar Garlic Cilantro Infused Balsamic Vinegar, Strawberry and Peach White Balsamic Vinegar, Fig Infused Balsamic Vinegar and many more!
Three of the worlds finest Truffle Oils in one set!
Experience the striking differences between Black, White & English Truffle Oil
Presented in an elegant gift box
Each bottle contains real Truffle shavings
Superb gift for gourmet foodie friends & relatives
Aceto Balsamico di Modena
Small batch artisan balsamic vinegar aged in various wood barrels
Villa Manodori's dark color and rich aroma reflect a century of family tradition
Perfectly glazes steak, pork, and poultry
The labor of Massimo Bottura, Chef Patron of the three Michelin star restaurant Osteria Francescana in Modena, Italy
Organic Flavored Vinegars from Italy
Mantova family is creating flavored oils and vinegars for more than 30 years
Outstanding balsance between vinegar and each of these organic flavors
A few drops on fresh goat cheese over delicate baby greens makes for a delicious summer dinner
A few drops on fresh goat cheese over delicate baby greens makes for a delicious summer dinner
Organic Flavored Vinegars from Italy
Mantova family is creating flavored oils and vinegars for more than 30 years
Outstanding balance between vinegar and each of these organic flavors
A few drops on fresh goat cheese over delicate baby greens makes for a delicious summer dinner
Our organic Madagascar bourbon pure vanilla offers the same outstanding flavor and high quality as our traditional extract but features only certified organic ingredients. Made using our proprietary cold extraction process, this is an exceptional "all-purpose" vanilla that's ideal for general cooking and baking. Add this sweet, creamy and mellow extract to any recipe in which you desire the undeniable flavor and aroma of pure vanilla.
This collection of our three finest, wildcrafted varieties of honey, Sourwood, Wildflower, and Tupelo, allows for multiple pairing options and makes the perfect gift. By leaving our honey in its natural, raw state, we preserve the nutritional value as well as the extraordinary flavor elements that give it the depth and complexity of a fine wine. The Wright family has been producing high quality, organic honey in the North Georgia Mountains for over 50 years.
Imported from Australia this sauce has an impeccable blend of heat and flavour in generous 8oz bottles. The perfect sauces for people who like it hot and tasty.
This hot sauce collection contains one of each of our sauces 7/10, 12/10 and 16/10.
Made entirely of Scorpion and Birds Eye chillies, citrus juices, vegetables, the superfood Goji Berries, Apple Cider Vinegar, Coconut sugar and Himalayan pink salt. This is the healthiest hot sauce on the planet. No GMOs, no gluten, no processed sugar, no preservatives, no additives, no water. Vegan friendly.
Custom made 'Dom Perignon' Champagne inspired bottle, as this sauce is the 'champagne of hot sauces'. Gorgeous, extravagant packaging reflects the quality of the sauce inside.
Worldwide Internet phenomenon. The sauce has gone viral multiple times catapulting Bunsters to create a world record for hot sauce crowdfunding. In 2015 $250,000 AUD was raised to fund the distinctive bottle and international shipping.
---
Also published on Medium.
---