10 Great Gift Ideas for History Buffs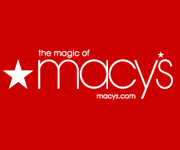 10 Great Gift Ideas for History Buffs
Produced with the Smithsonian Institution and released in conjunction with the 150th anniversary of the start of the war, The Civil War is the definitive visual history to one of the most defining moments in our country's history.
Comprehensive timelines, revealing first-person accounts by soldiers and civilians, key political and military leaders, as well as examinations of broader topics, such as transportation, the economy, and the treatment of wounded soldiers, make The Civil War a must-have for anyone interested in the history of the Civil War.
High quality framed photograph. Real glass face (not plexiglass).
Size: 11 x 14 inches.
Proudly made in the USA by ClassicPix.
Beautiful framed reproductions of the original Declaration of Independence, Bill of Rights, & Constitution
3 framed pieces – each is 16×20
Giclee art printed on premium, archival heavyweight fine art paper
Framed art is double matted and presented in a high-quality wood & glass frame
Available framed or unframed
In Chrononauts, each player becomes a time traveler, with a unique identity and a secret mission. During the game, players travel backwards and forwards through history, doing all those things people have always dreamed of using a time machine to do: visiting the great moments of the past, peeking into the future, collecting up impossible artifacts and priceless works of art, coming to grips with the paradoxes of time travel, and of course, changing pivotal events and altering the course of history itself. How would the timeline be different if Lincoln and JFK had not been assassinated' Which reality should you return to in order to win' It's all packed into a fast and easy Fluxx-style card game that will take you to the beginning of time and back again. For 1 to 6 players.
Professionally Printed Vintage Map Reproduction
Giclee Art Print – Printed on High Quality Matte Paper
Ready to Frame – Fits Standard Size Frames
Perfect for the Home or Office. Makes a great gift!
100% Satisfaction Guaranteed
One of the finest artistic and anthropological records of the Native Americans ever published. This three-volume set includes 120 colorful portraits, biographies, and a detailed essay on the history of the North American Indians. First published between 1836-1844.
This Cannon reproduced in a smaller version of the famous "12 Pounder" Cannon.  This item measures an impressive 15″ in overall length with a cast metal barrel that is 7.5″ in length.
From Lewis and Clark's epic 1803 expedition to the showmanship of Buffalo Bill, the story of the American West is epic in scope, full of amazing tales of tragedy and triumph. Lavishly illustrated with vivid photographs and intricate maps, The Old West is the definitive history of a time and place that forever lives in legend.
Brimming with outlaws, miners, cowboys, Indians, railroad barons, and more, the characters of the Old West come alive in these dazzling pages, capturing the imagination and inspiring exploration. Travel with fur traders and trappers through the Pacific northwest; read accounts of brave pioneers heading west along the Oregon Trail; see 19th century technology progress as the golden spike connects the East and West coasts; and watch the rise and myth-building of the American cowboy unfold.
Ancient Game of Senet. The modern game of Backgammon is based on the game Senet. Throw 4 sticks to determine how many squares to move. Be the first player to remove all pieces from the board.
UNIQUE AND BEAUTIFULLY DETAILED: Includes 4 unique Chinese warriors and 1 horse statuettes, all with different faces, beautifully detailed and dressed in assorted armored fashion, depicting their rank, all ready for battle.
BE YOUR VISITORS 'EYE CACHERS': Display the terra cotta soldiers on your shelf, mantel or table in your house. They will definitely catch your visitors' eyes.
ATTRACTIVE GIFT BOX: Comes with a beautiful, traditional Chinese gift box, the box is covered in silk embroidery.
LOVELY GIFT: Packaged and presented in a lovely box. Makes for a very special gift on Fathers Day or a real treat to your own!
HIGH QUALITY: The warriors are individually cushioned which keeps the statue stay even on your display table.
---
Also published on Medium.
---