10 Perfect Gifts for Chefs that have Everything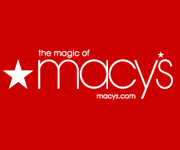 10 Perfect Gifts for Chefs that have Everything
The Recipe Rock from Architec is a helpful, compact and colorful addition in every kitchen. Designed to hold your recipes, whether they are torn from a magazine or a cherished family recipe on a 3 by 5 card, this little gadget will prop them up at an angle for easy reading while keeping them away from the mess on the counter top. The rock has a powerful magnet integrated in the base with a removable 1/2″ steel ball; together they can hold up to 8 sheets of paper. The rock measures approximately 2.5″ by 2.5″ by 2″, it is super compact, so easy to store in a drawer or on the shelf with your cook books. But the fun and vibrant colors make it cute enough to leave on the countertop. The recipe rock can do double duty and work in the office, music room or at the family's command central – anywhere you need to hold up a message, instructions or meeting notes. The rock is made of durable plastic, which is easy to clean with spray cleaner and a damp cloth. The Architec brand offers an assortment of frequently used kitchen items which were created by applying basic principles of architecture & engineering to improve their beauty and function; resulting in a better experience in the kitchen for you!
Easily Remove Unwanted Odors
Chopping foods like onions and garlic tend to leave their scent residue behind and washing your hands with soap and water doesn't truly remove the smell. With Amco's Rub-A-Way Bar, you can finally rid your hands of foods smelly odors.
It's not magic, it's science
The Rub-a-Way Bar is made from light-weight, stainless steel – the molecules in the steel bind with the sulfur molecules on your hands, thus transferring the molecules, along with the smell, to the metal and off from your hands. The Rub-A-Way Bar can also remove other strong odors, like fish and seafood.
Whether preparing a healthy supper for family or a seven course meal for close friends, the chef's quad-timer makes multi-tasking easy. The chef's quad-timer features an intuitive cook top metaphor. The four colored lamps on the face of the timer visually connect what's being timed with what's on the stove. Running timers illuminate in green and flash red when expired. The quad timer is easy to use. All settings are quickly adjusted using American Innovative's patent-pending rotary dial controls. Designed to compliment today's upscale home kitchens, this unique product features eye-catching form and progressive functionality.
Mix, whisk and whip with one hand while keeping the other hand free to add ingredients. This indispensable device is a welcome replacement for ineffective damp towels under skidding bowls. Use Staybowlizer to cradle any size bowl or to suction-lock it onto any countertop. Staybowlizer is heat resistant to 260 Celsius/500 Fahrenheit and can be used to create a double boiler with any heat resistant bowl. Protect countertops from hot pans, keep pet bowls in place or secure bowls on moving boats and RV's. Staybowlizer is an extra pair of hands inside and outside the kitchen.
Beautiful and functional, this French inspired olive wood wood bread board is the perfect addition to your kitchen for slicing bread. Using a classical two piece design, the lower tray catches crumbs while the upper slats hold the bread. No more crumbs all over the counter and also makes for an elegant serving board for entertaining.
Exotic and elegant, olive wood has been used for centuries by the Greeks, Italians and Egyptians as a functional wood for architecture, crafts, kitchen wares and even for religious ceremonies. High prized, olive trees are never harvested for wood, except during pruning or when the tree is no longer productive.
Bread board tray measures 12″ by 6″ and is 1″ tall. Note that this is a natural wood product and variations in grain will be common for each board and thus, may differ from photos.
This listing is for a 2 lb onion basket and a petite garlic basket. The onion basket is about 13 inches tall and about 5 inches wide at the top.It holds about two pounds of onions. The garlic basket is about 10 inches tall and 3 inches wide at the top. They are made of annealed steel wire and should be protected from wet or damp to prevent rust.To clean and protect your baskets I recommend wiping with a cloth wet with shortening or cooking oil followed by a clean dry cloth every few months or as needed for cleaning. They are done before shipping so good for a while.
VERY STRONG hold. Wood surface protects hanging objects and keeps knives sharp (knives not included)
CONTINUOUS MAGNET. No 'dead' zones -magnetic to the very ends.
ALL NATURAL WOOD, finished with food-safe oil. Space saver for the motor-home kitchen.
WON'T JIGGLE LOOSE. Solid, secure mounting from front face. Hardware and easy-installation instructions included.
Beautiful design by Woodsom makes a great gift idea.
PROFESSIONAL DESIGN. From our grandparents' kitchen, to yours, it's made to last. This Dutch dough whisk has professional grade stainless steel and a secure and sturdy wooden handle;EASY TO CLEAN. Simply rinse and move on. Dough won't get caught in the wires, and won't clump in the center. Spend less time cleaning, and more time relaxing as you break bread with those you love;GOOD FOR ALL YOUR RECIPES. Perfect for everything from fresh baked pizza, sweet pie crust, mouthwatering pasta, delicate pastries, or artisan sourdough loaves and biscuits. This whisk is the quintessential hand mixer for all your baking needs;BRINGING OLD TRADITION TO A NEW GENERATION. There's magic in tradition. Let us help you bring back old rituals, so you can make new memories. The Original Dough Whisk will make it a little easier to make homemade bread and share with those who are important to you;100% MONEY BACK GUARANTEE. Our grandparents always taught us that if you're going to do something, do it right the first time. That's been our strategy with the Original Dough Whisk. If you don't love our product, simply send it back and we'll make it right
This pan is THE original, still made in the USA, Edge Brownie Pan. A pan that was designed to be the best brownie baking pan ever conceived. This patented pan adds two chewy edges to every brownie it bakes.
Those funky interior walls also improve your baking performance by circulating heat evenly to the pan's middle – where stuff generally takes a little longer to bake. To top it off we made it super heavy duty and non-stick – so it will never warp and be a lot easier to clean. We even added recessed handles to give you an easy grab when the pan is turned upside down.
Widely acclaimed for its innovation and quality since its launch in 2006, the Edge Brownie Pan has quickly become a best-seller – and has garnered rave reviews from bakers everywhere. The Edge Brownie Pan is 100% made in the USA, and each pan comes complete with a flexible nylon spatula and a brownie recipes insert.
Molecular gastronomy kit Bring your culinary creativity to the next level and impress your guests with spectacular dishes such as mint caviar beads that burst in the mouth, chocolate spaghetti, lemon foam or tzatziki spheres. This "do it yourself" molecular gastronomy kit includes all you need to experiment at home with the molecular techniques seen on top chef and in high-end restaurants, but without the celebrity chef price tag. This all-encompassing kit includes five pre-measured food additives, five specialized molecular tools as well as a 50-recipe DVD that makes molecular gastronomy easy and accessible to all foodies. Go on play with your food.
---
Also published on Medium.
---